Multi-Functional Battery Housing for Electric Vehicles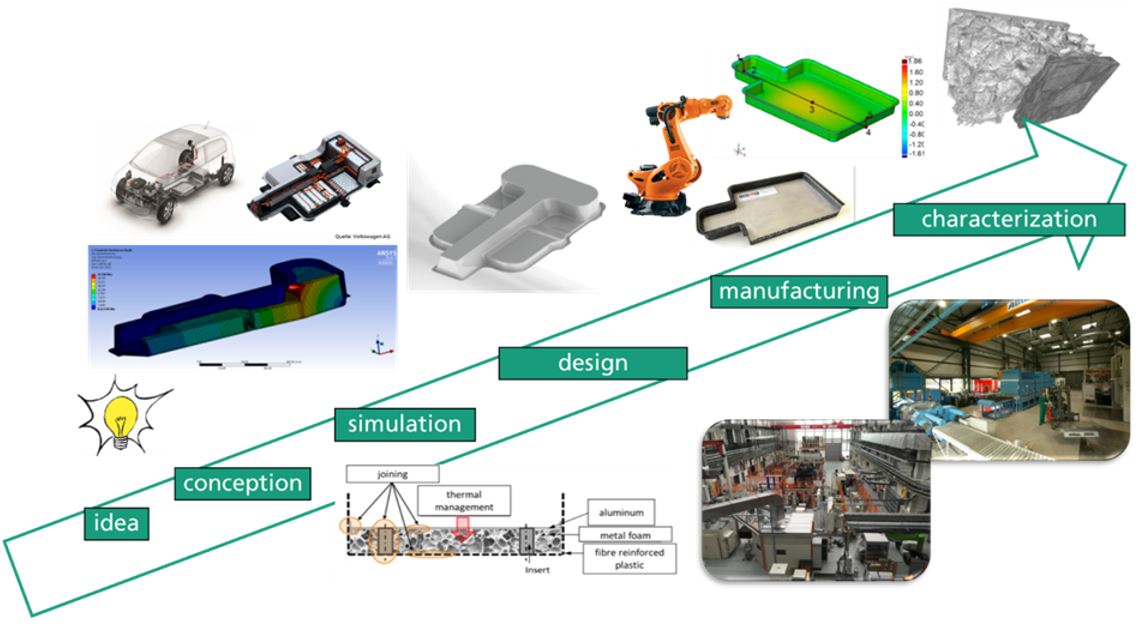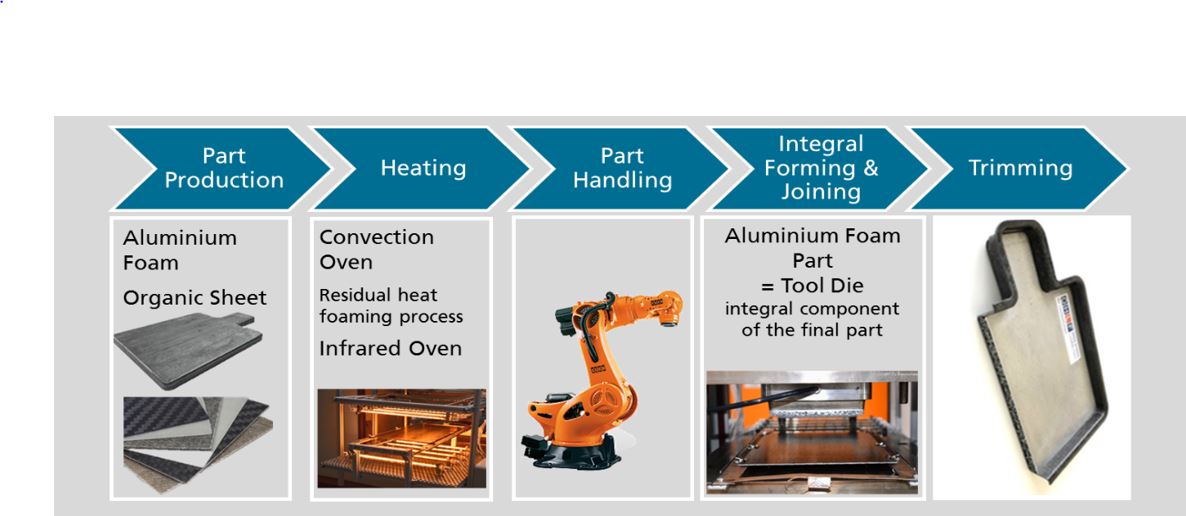 In the project "FunTrog" the Fraunhofer Project Center develops together with the TU Braunschweig a multi-functional battery housing. The approach for the function integrated electric vehicle component is a multi-material mix through the combination of fiber reinforced composites, aluminum foam and aluminum. The focus here is on the integration of the mechanical functions of the thermal management as well as crash and intrusion protection.
Only the integration of several functions into innovative material systems, makes increasing efficiency, safety, installation space and comfort requirements possible for series production.
The developed battery case is positioned in the vehicle bottom to realize a low center of gravity. It contributes to the stiffening of the structure in this area.
Its multi-functional lower housing shell is mainly built in sandwich construction, consisting of a metal cover sheet, an aluminium foam core and an organic sheet. For the floor layer made of fiber-reinforced thermoplastic, the use of natural fibers is investigated with regard to damping properties and sustainability.
The metal cover sheet, which is metallically bonded to the aluminium foam, is used to connect the battery modules with special inserts and to dissipate heat into the foam. The infiltration of the closed-cell aluminium foam with phase change material (PCM) is particularly innovative. In addition to the functions of intrusion protection and energy absorption in the event of a crash, the aluminium foam core can also be used for smoothing thermal load peaks and buffering excess heat.