RECYCLING TECHNOLOGIES FOR CIRCULAR REUSE AND REMANUFACTURING OF FIBER-REINFORCED COMPOSITE MATERIALS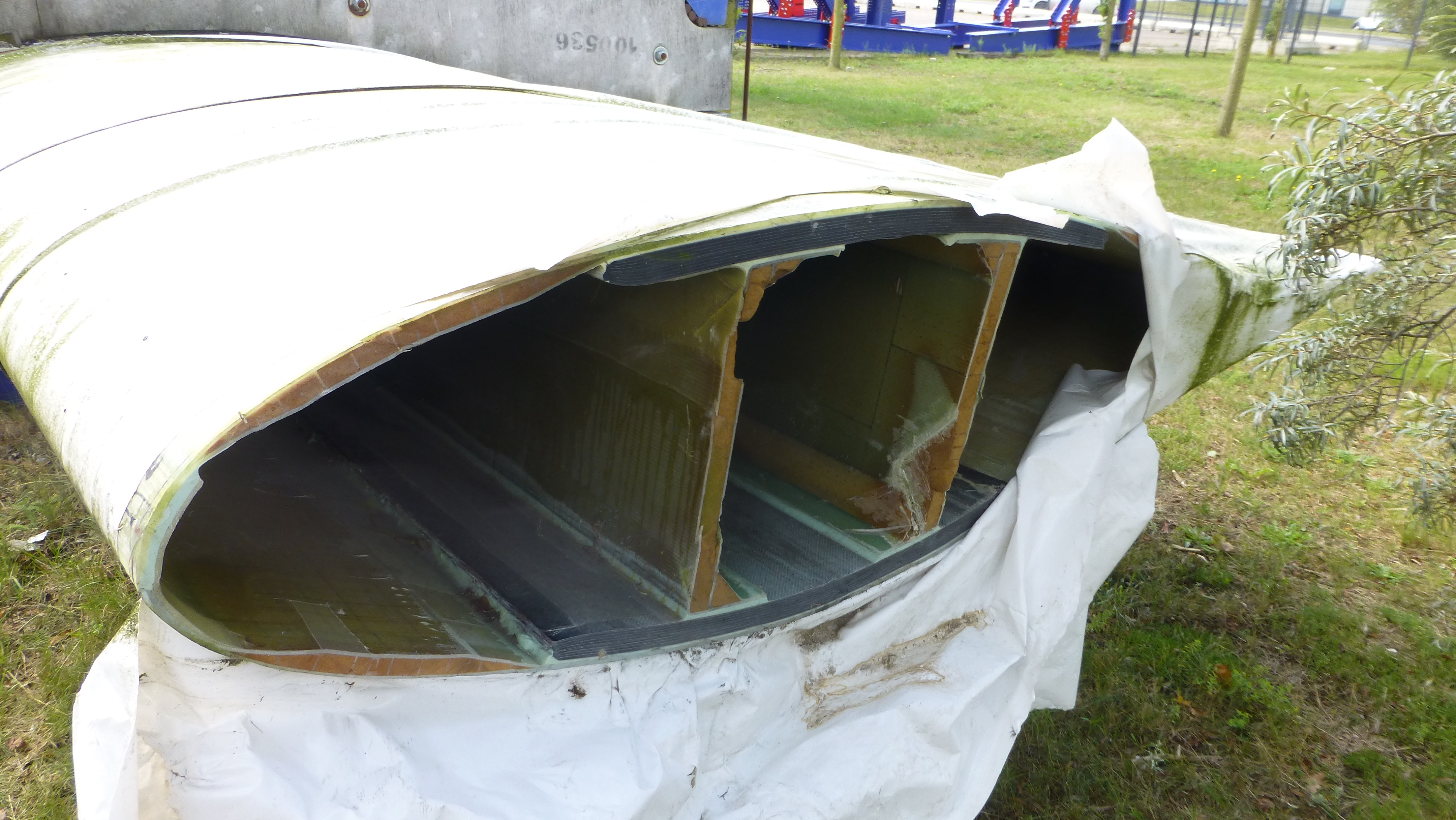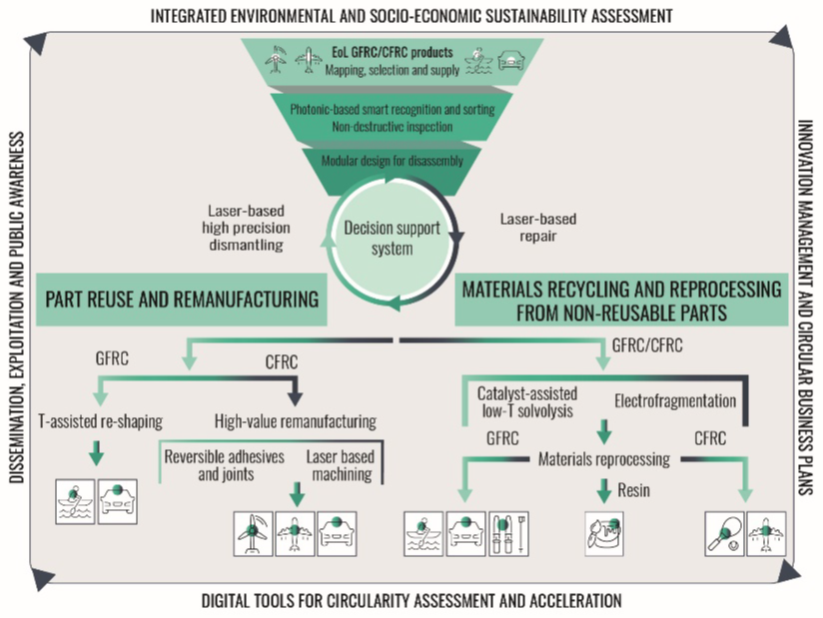 The primary objective of the EU project RECREATE is the development of innovative technologies for promoting the profitable re-utilization of end-of-life composite components for industrial applications. The project is divided into different technological use cases and addresses a multitude of different target sectors such as wind energy or the automotive industry. The Fraunhofer institutes IWU and WKI are working in collaboration with further partners on the design and manufacture of reusable fiber-composite structures for a wind-power rotor blade.
Fiber-reinforced plastics (FRP) provide high strength combined with low weight and are highly resistant to chemicals and corrosion. They are already being applied in numerous mechanically stressed components, including the housings of drills and other power tools, or as the shells of wind-turbine rotor blades. Fiber-reinforced plastics also provide breaking resistance and durability in sports equipment such as surfboards or skis.
As a result of their outstanding material properties, fiber-reinforced plastics are also increasingly becoming a key technology for climate-friendly lightweight-construction solutions in vehicle production and the building industry.
In keeping with the EU funding-program objectives, the RECREATE project is helping to ensure that existing products made from fiber-reinforced plastics are transformed in a way that is suitable for recycling and that new applications are designed to be recyclable from the outset. The project results should furthermore help to ensure that the processes involved in the processing of fiber-reinforced plastics can be standardized throughout Europe. This includes, for example, recyclate and material definitions, analysis methods, testing of material quality and recyclability, and methods for traceability.
The project provides important fundamentals for an increased use of fiber-reinforced plastics and their production in Europe, as well as the recycling capability of products manufactured from them. Numerous companies from diverse sectors could benefit therefrom.
Disassembly-friendly design based on modularization of the wind rotor blade
Technologies and materials for detachable bonded joints
Use of automatable manufacturing processes for the production of rotor blade components
Use of recyclates and renewable raw materials
Non-destructive testing to assess the condition of components